Sports Events & Activities
---
Recovery Community Sailing
Hop On Board!
We are excited to be able to partner with Wayzata Sailing to offer a new intro to racing class for Retreat alumni in their J22 keelboats!
This intro class will be a small group experience with 3 people per boat & per instructor. Registration includes 3 scheduled sessions.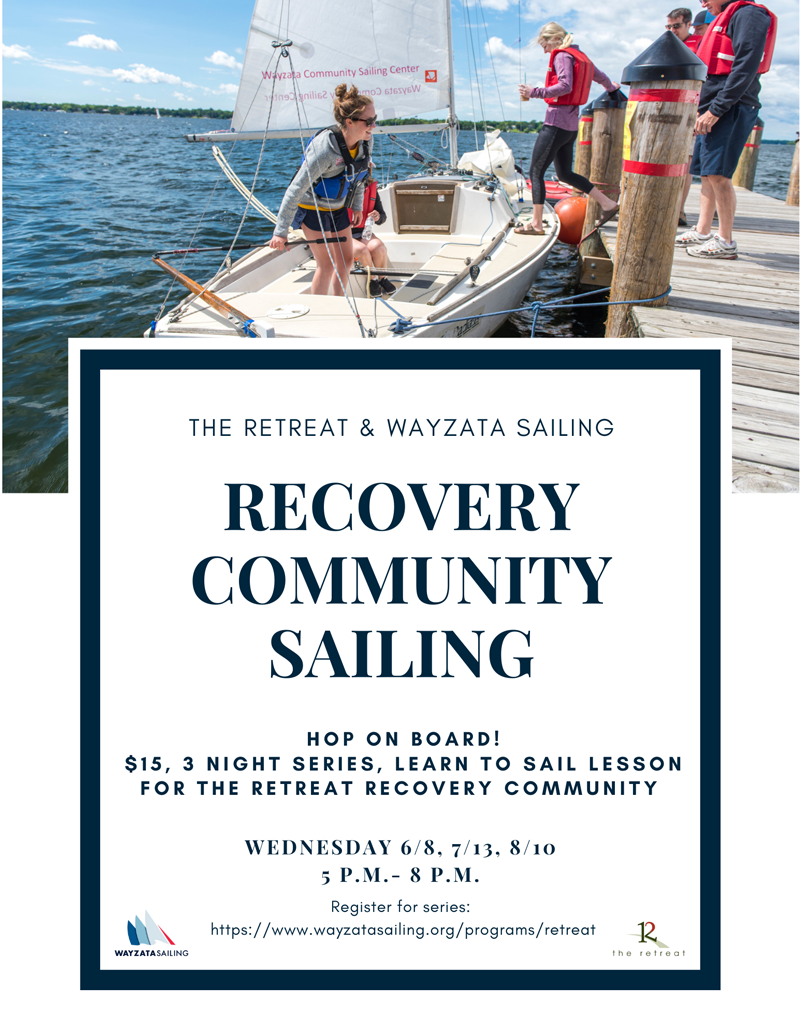 The registration link:
https://www.wayzatasailing.org/programs/retreat

Password for registration is: sailinginrecovery
Password is required at registration.

Standard website: https://wayzatasailing.org
Retreat Splash Page: https://www.wayzatasailing.org/programs/retreat
Direct registration link: https://www.ultracamp.com/info/sessiondetail.aspx?idCamp=220&campCode=wcs&idSession=361106
Recovery Community Dodgeball
Join us for Recovery Community Dodgeball kicking off on Saturday, February 8th at the West Minnehaha Rec Center (685 Minnehaha Ave W) from 3pm-4:30pm for the first week of sober dodgeball!
Recovery Community Dodgeball features 6 weeks of pick up dodgeball open to anyone in the sober community! Players will receive a sweatband when they walk in, designating their team. Bring friends or come alone to join the community in action!
https://www.facebook.com/RecoveryCommunityDodgeball/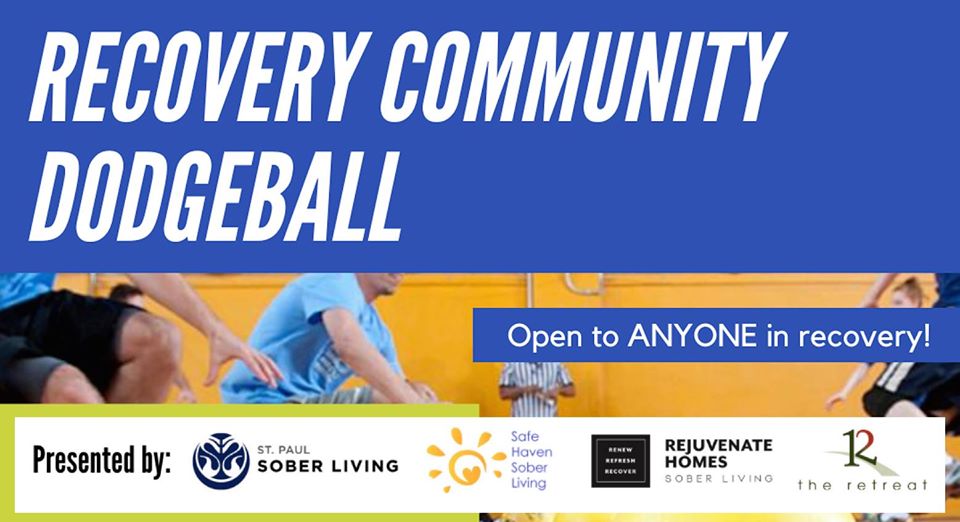 Recovery Community Hockey (RC Hockey)
Recovery Community Hockey is an all-level skate, open to men and women in the recovery community. Helmets are required, gloves, shin and elbow pads advised. Sponsored The Retreat, Saint Paul Sober Living, Hazelden Betty Ford Foundation, NUWAY and Rejuvenate Homes. Supported by Saint Paul 35ers Hockey Club, men's league team - join our Facebook page. Get your puck on!
The season ended and it will return in October.
Date To Be Determined.
https://www.facebook.com/RecoveryCommunityHockey/

The Retreat Softball
The Retreat Softball community. We have two teams (Major Division and Rec Division) in the Recovery Community Softball League on Friday nights starting April 27th.
https://www.facebook.com/pg/theretreatsoftball/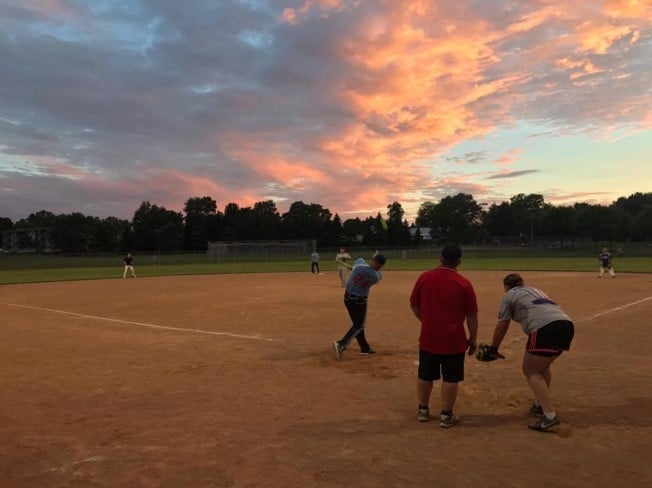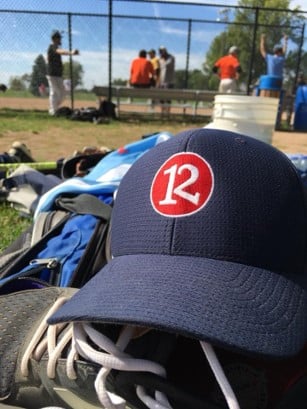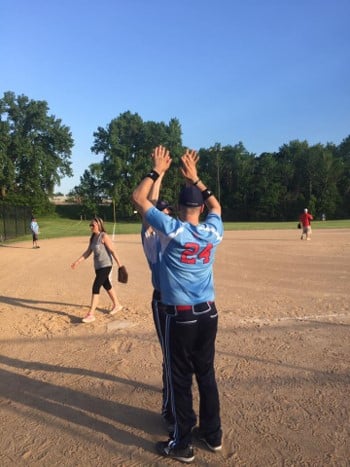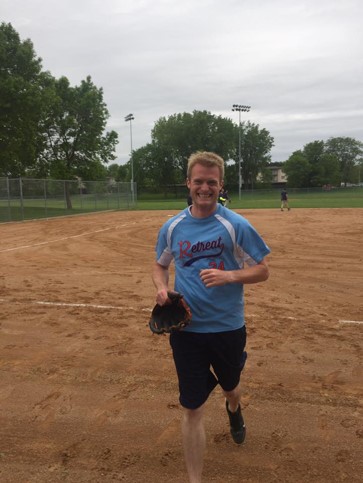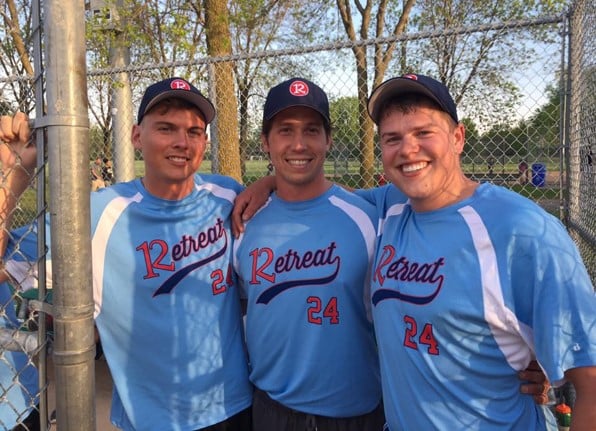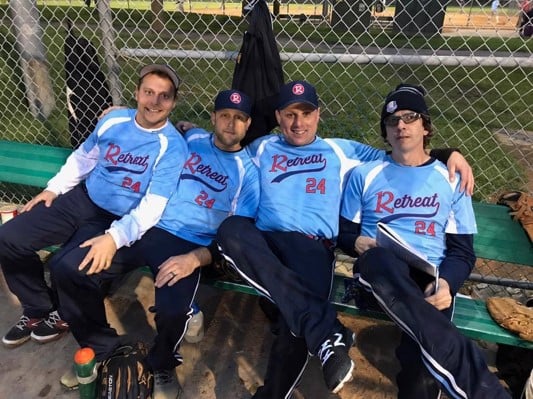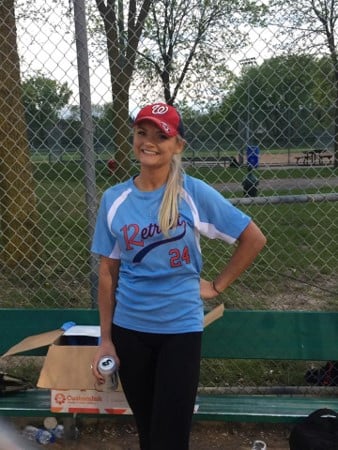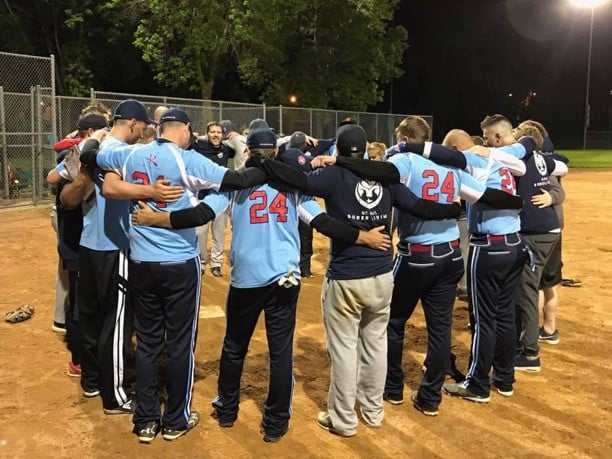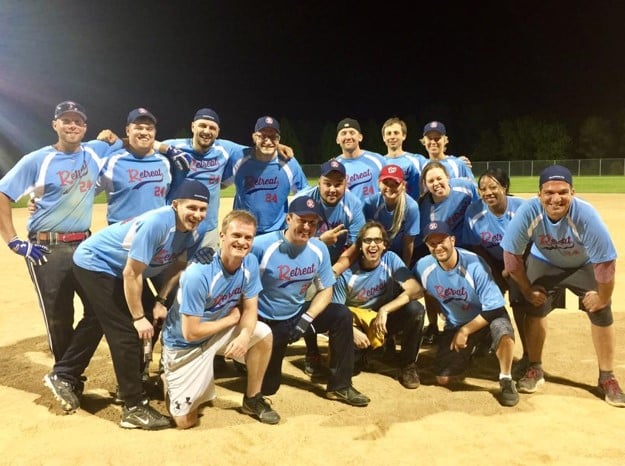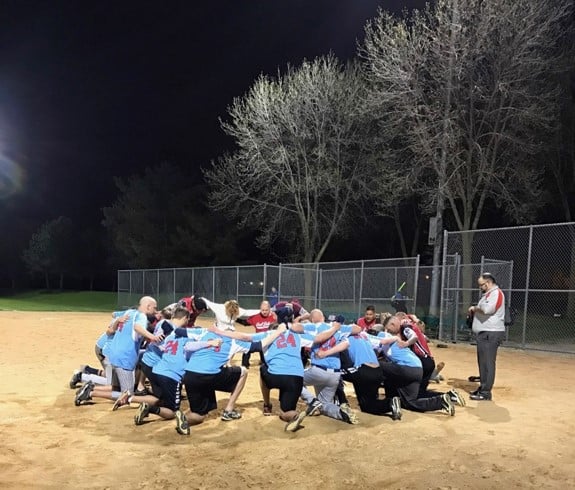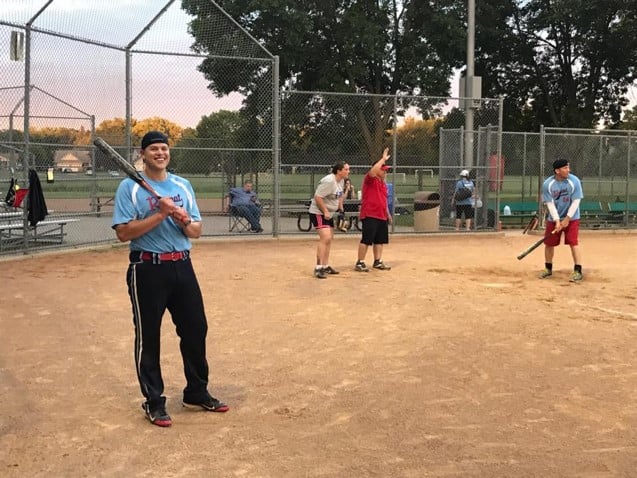 Recovery Community Pickleball
Every Sunday starting January 23rd through March 27th from 10:00am -12:00pm
Lucky Shots Pickleball Club
3300 5th St NE
Minneapolis, MN 55418
All are welcome, even if you have never played Pickleball.
Introduction/general instructional sessions and games will be held.
Paddles and balls will be provided.
Tennis/court shoes are ideal but any athletic type shoe will work.
It's all about community and connection!