INDIVIDUAL SPIRITUAL DIRECTION
Pierre Teilhard de Chardin famously said, "We are spiritual beings having a human experience." The art of Spiritual Direction invites a deeper integration of our spiritual consciousness into our everyday lives. It is the cultivation of one's inner life through the insight that derives from spiritual companionship. The interpersonal power of spiritual witnessing and listening allows us to connect with the holiness of our lives and our life stories. As we make that connection, the door to inner peace and forgiveness swings open.
Spiritual Direction is offered in-person and virtually
$100 for individual sessions
THE SPIRITUALITY OF RELATIONSHIPS GROUP
Learning the Practice of Healthy Intimacy in Recovery The Spirituality of Relationships groups are grounded in a practice that supports our deep desire to know and be known by another.

When you participate in a weekly Spirituality of Relationships group, you are introduced to the 5 core issues that impact the quality of our relationship with ourselves and others. These core issues are always operating to either support or thwart our ability to form and maintain mature, authentic relationships in which the warm regard of love and affection flows more fully and frequently.
$320 for 8 group sessions (Individual spiritual direction is available for group members for $60 per session)
These groups will provide the opportunity to learn:
What the 5 core issues are and how they are currently operating in ourselves and on our relationships.
How to identify the hidden and damaging patterns of self-criticism, neglect and indulgence.
How to affirm, nurture and set limits on ourselves and the relational value of doing so.
How to invoke the spiritually evolved adult already within us who is fully equipped to effectively navigate our lives and our relationships.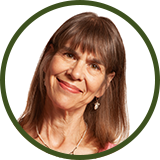 ANDREA BRUNER
Andrea completed her training as a Spiritual Director at The Christos Center for Spiritual Formation in 2008. She led The Retreat's National Center for Women's Recovery for over 15 years and co-founded The Retreat's Women in Recovery group.
Andrea has worked with men, women, and families seeking spiritual guidance throughout her own long-term recovery journey. Being a mother of two young men, one with developmental disabilities, broadened and enriched Andrea's experience and appreciation for the inherent worth, value, and gifts of every human being regardless of age, gender, ability, race, sexual orientation, or creed, or recovery status. She graduated from St. Olaf College in 1976 and from William Mitchell College of Law in 1982. She practiced law first as a litigator and then in the public affairs arena for 20 years.
IF YOU ARE INTERESTED IN KNOWING MORE ABOUT
WHAT SPIRITUAL DIRECTION MAY HAVE TO OFFER YOU
PLEASE CONTACT:
952.476.0566 - The Retreat
612.227.1130 - Andrea Bruner