55Plus Program
The Retreat 55Plus Program immerses you in a vibrant and welcoming community of peers who understand what it is like to be getting sober in the second half of adult life, and are motivated to change and grow.
Entering into recovery from addiction can bring an entirely new sense of purpose and meaning to life. Our program provides you with 12 step tools, guidance, and the peer support you need to build a rewarding new life.
The Retreat's time-tested approach has helped thousands of individuals establish a solid foundation of recovery, grounded in the spiritual principles of Alcoholics Anonymous. We introduce people who are motivated for change to those who are living recovery at the highest level. By creating a supportive, integrated community, our Day Program; promotes emotional and spiritual growth for adults 55 and up; Creates a bridge to the recovery community and to other resources; Provides a supportive context for addressing major life issues; Employs a holistic, age-specific approach that removes barriers and establishes social connectedness.
The 55Plus Recovery Community at The Retreat is enhanced by our Elder AA meetings on site Tuesdays (8 and 10 am), Thursdays (10 am), Fridays (10 am), Sundays (10 am). Come check them out!
---
During Your 8 Weeks You Will:
Explore the 12 Step Principles and Practices as the spiritual foundation for recovery.
Gain insight into issues related to life transitions, such as grief and loss, retirement, isolation, physical health challenges, and other major life stresses that impact recovery.
Learn about aging and recovery/emotional, physical and spiritual wellness as we mature.
Experience daily speakers, homework and curriculum tailored to the maturing adult.
Participate in the collective wisdom and mutual support of Twelve Step recovery.
---
How It Works:
Non-Residential: 8 weeks (Monday and Wednesday) 9 am - 3 pm.
Residential: 4 weeks attend while in residential, 4 weeks post residential stay
Big Book Alumni Community Participation free for life! (Mondays and Wednesdays 9-10:30 am)
---
Cost:
$1,900 Non-residential (8 weeks, includes lunch)
$950 Residential (Residential cost $5,400 + 950)
---
Elder AA Meetings at The Retreat:
(Suspended)

Elders 12 & 12 Study – Tuesdays 8:00am
(Suspended)

Elders 12 & 12 Study – Tuesdays 10:00am
(Suspended)

Elders Big Book Study – Thursdays 10:00am
(Suspended)

Elders Big Book Stories – Fridays 10:00am
(Suspended)

Sunday Topic AA Meeting- Sundays 10:00am
---
Upcoming 55Plus Retreats
Friday, May 29th - Sunday, May 31st, 2020
Serenity for the Second Half of Life
A weekend for those aged 55+ with Dede Armstrong and Friends
(Check-in from 4:00 p.m. -5:30 p.m. on Friday; Check-out 1:00 p.m on Sunday)
As we age, we have a tendency to want more peace in our lives, but for many of us who have struggled with the disease of alcoholism or addiction, we often haven't found the path to serenity. It can sometimes feel elusive.
Registration: $205/person, includes lodging, food & materials. Scholarship funds are available.
Complete the reverse side of this flyer. Space is limited.
The McIver Center at The Retreat, 1351 Wayzata Boulevard East, Wayzata, MN
Latest News
Heavy Drinking Into Old Age Ups Health Risks: Study
TUESDAY, April 7, 2020 (HealthDay News) -- Long-term heavy drinking may lead to significant weight gain and an increased risk of heart disease and stroke in older adults, British researchers warn.
Baby boomers driving surge in hospital admissions for alcoholism
The latest figures released by the UK's National Health Service show an increase in the number of hospital admissions because of alcohol by well over 25%, over the last six years, alcohol also caused 6,000 deaths last year.
Why Older Adults With Addictions Fare Better in Age-Tailored Rehab
The numbers are, pardon the expression, staggering: The National Council on Alcoholism and Drug Dependence reports that 2.5 million older adults have an alcohol or drug problem. The journal Psych Central ups the ante, reporting that around 3 million people over 65 battle alcohol abuse, and this number might jump to more than 6 million in the next few years.
Alcohol consumption can lead to serious health risks for the elderly
Having a glass or two of wine at night may seem harmless but research has shown it comes with great risks for the elderly who are more prone to the effects of alcohol.
Binge drinking affects 1 in 10 older adults in the US
Binge drinking can be harmful for older people because it increases the risk of injuries and falls and the chances of developing chronic health problems.
---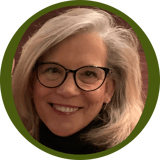 Deirdre Armstrong, LADC MA MS
Deirdre (Dede) Armstrong received a MSW with honors from Columbia University 1989 and in 2016, at age 54, completed a Masters in Addiction Counseling from Hazelden Betty Ford Graduate School of Addiction Studies. Dede's work experience includes social work positions at The Wilder Foundation and Catholic Charities. Her passion for recovery stems from her own 18 year journey with recovery from alcoholism and her new found membership in the group we so affectionately call "Old".
For the past two and a half years Dede has worked as the Coordinator of the 55 Plus Program at The Retreat in Wayzata, MN; A program designed for those desiring recovery from alcoholism and drug addiction in their later years. Dede's passion for recovery is equaled by her excitement for serving the needs of the growing epidemic of addicted elders in our country. Dede is champion and advocate for ageing and addiction and has presented on this topic at venues including Bethlehem Lutheran Church, Mental Health Connect, St. Thomas Graduate School of Social Work, Hazelden Betty Ford Graduate School of Addiction Counseling. Dede was a founder and leader of the Addiction Recovery Team at St. Joan of Arc Catholic Church, and is a current Board member of Mental Health Connect. She also serves on the Board of the Northeast Recovery Room.