Dede Armstrong, LADC, MSW, MA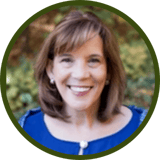 Dede is the Facilitator of the Non-Residential 55Plus: Recovery Program. Dede received a Masters in Social Work with a concentration in program development from Columbia University in NYC in 1989 and a Masters in Addiction Counseling from Hazelden Betty Ford Graduate School of Addiction Studies in 2016.
Dede interned at The Retreat and has been employed at The Retreat since January 2017. Dede has been in recovery from alcoholism for over 17 years. Her professional experience includes group facilitation of grief and loss, parenting, addiction and divorce education and support groups (The Wilder Foundation, Catholic Charities and Minnesota Early Learning Design, Ignatian Volunteer Corps). She remains active in AA and volunteers as an Ambassador on the Mental Health Connect team (at St. Joan of Arc Church in SW Minneapolis) and is a founding member of the Addiction Resource Group at St. Jeans.
Articles:
For More Information About Our 55Plus Program, Download Our Brochure!